My current obsession is Steampunk and the sub-genres it has spurred (like the art deco-era influenced Teslapunk. Search the web for more information if you aren't familiar with these terms.
For example you can start by reading the Wikipedia article about Steampunk
.)
I went to see a play at the Helsinki City Theatre and much to my surprise, the hotel I stayed at had a very inspirational effect on me. I've decided that this summer will be my "Summer of Steampunk" – I'll take steampunk-inspired photos, dress myself in steampunky clothes and gather as much information on the subject as I can… As a cherry on top of the ice-cream-sundae, I'll have a steampunk-inspired party-dress complete with a real corset and it will be ready by the end of this Summer. Just in time for a very important family occasion this September. I'm having the dress specially tailor-made to suit my tastes.
I'll also blog about my ventures in this sub-culture and scifi-genre, so if you're interested, feel free to follow my quest.
So far I only have some pieces of clothing that can be used in a steampunk-styled garderobe, real from-the-era pinch-nase sunglasses and a couple of photographs that have yet to be edited for your internet-viewing pleasure…
But meanwhile, enjoy a photoshoot with Sebastian.
---
Tällä hetkellä olen erityisen kiinnostunut Steampunkista ja sen ala-lajeista (kuten art deco-aikakaudesta vaikutuksia saanut Teslapunk. Etsipäs netistä infoa jos nämä termit eivät ole sinulle ennestään tuttuja.. ;3 esim.
Wikipedian Steampunk-artikkeli suomeksi. Jee!
Kävin Helsingissä katsomassa näytelmää Kaupunginteatterissa ja yllätyksekseni hotelli, jossa yövyin, vaikutti minuun inspiroivasti.
Olen jo aikaisemmin päättänyt että tästä kesästä tulee minun Steampunk-kesäni. ;)
Blahblah.
Sillävälin; nauttikaa photoshootista Sebastianin kanssa, tuo hotelli oli juuri oivallinen paikka kuvailla~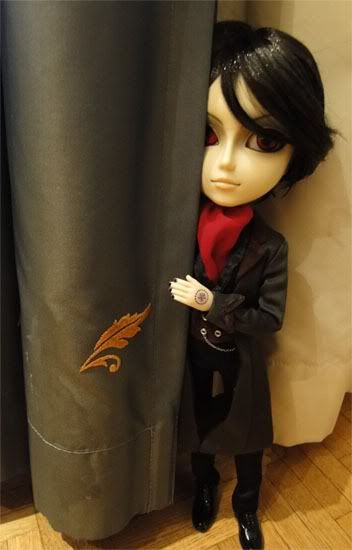 Sebastian looms behinds the curtains…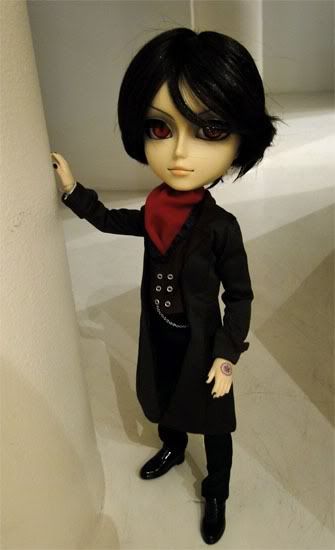 I like the way Sebastian's shadows are casted on the floor in this picture.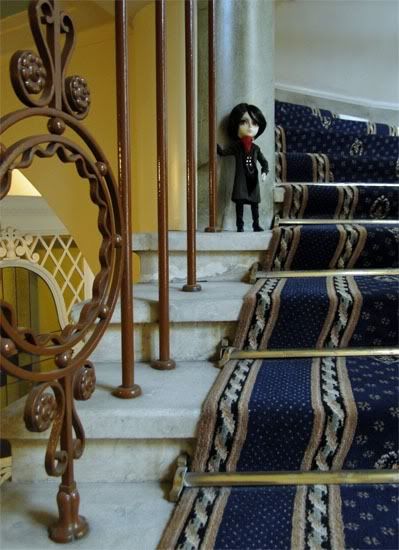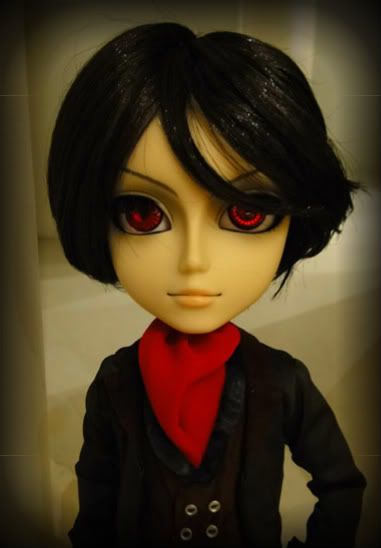 Sebastian and Spica kindly thank you for viewing these photos and this blog. If you could take some time and drop a few lines as comments, we'd be most delighted~