Failing to keep up with the pace of this Advent Calendar, but still trying to hold on to it! :D Here's my Hujoo Penny-fennec doll enjoying some Christmassy vibes.
I realized I haven't named him/her yet...
---
Nyt uhkaa joulukalenteripostausten rytmi failata, mutta yritän silti itsepintaisesti pitää kalenteroinnista kiinni! :D
Tässä Hujoo Penny-aavikkokettu-nukkeni nauttii joulun tunnelmasta. Tajusin kuvia ottaessani, että sillä ei ole vielä nimeä...
I got this cute Christmas card from
Safir
and
Sargonnas
. Thank you! <3
---
Sain
Safirilta
ja
Sargonnasilta
suloisen aavikkokettu-joulukortin. Kiitos! <3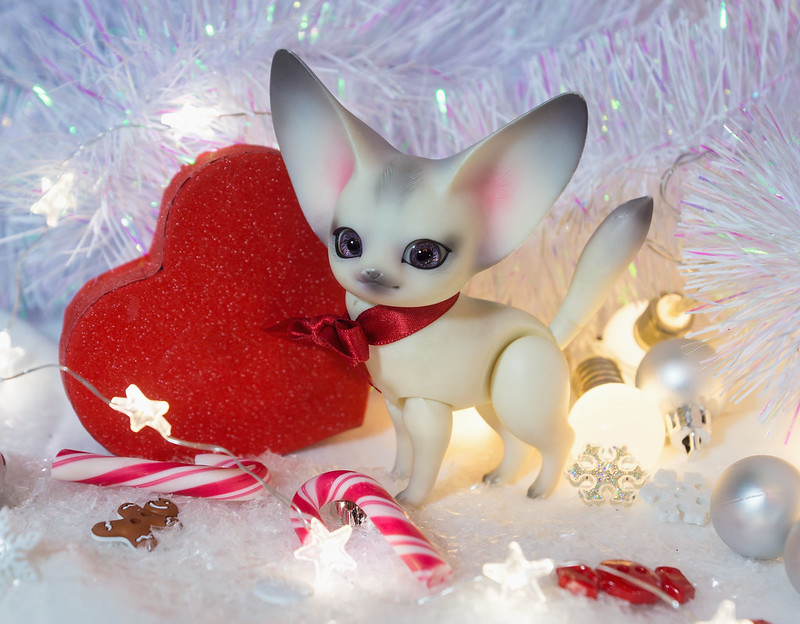 I love this little foxy! <3 It's so cute even with those little scratches on the face-up... or maybe even more so because of them.
---
On tämä pikku kettuli vaan niin söps! <3 Noiden meikissä olevista raapuista huolimatta... vai onko kettuli niiden ansiosta jopa ihan bonussöps?